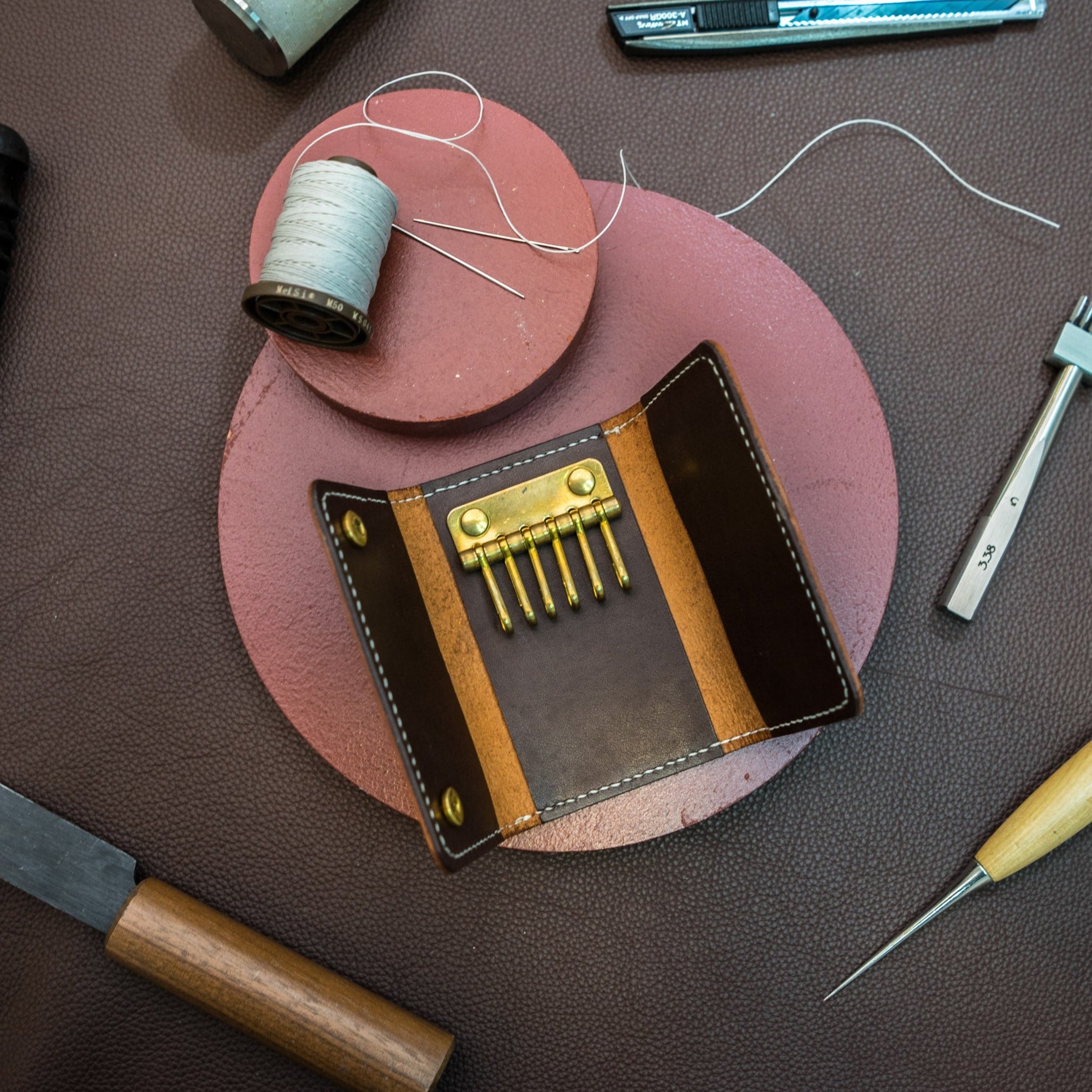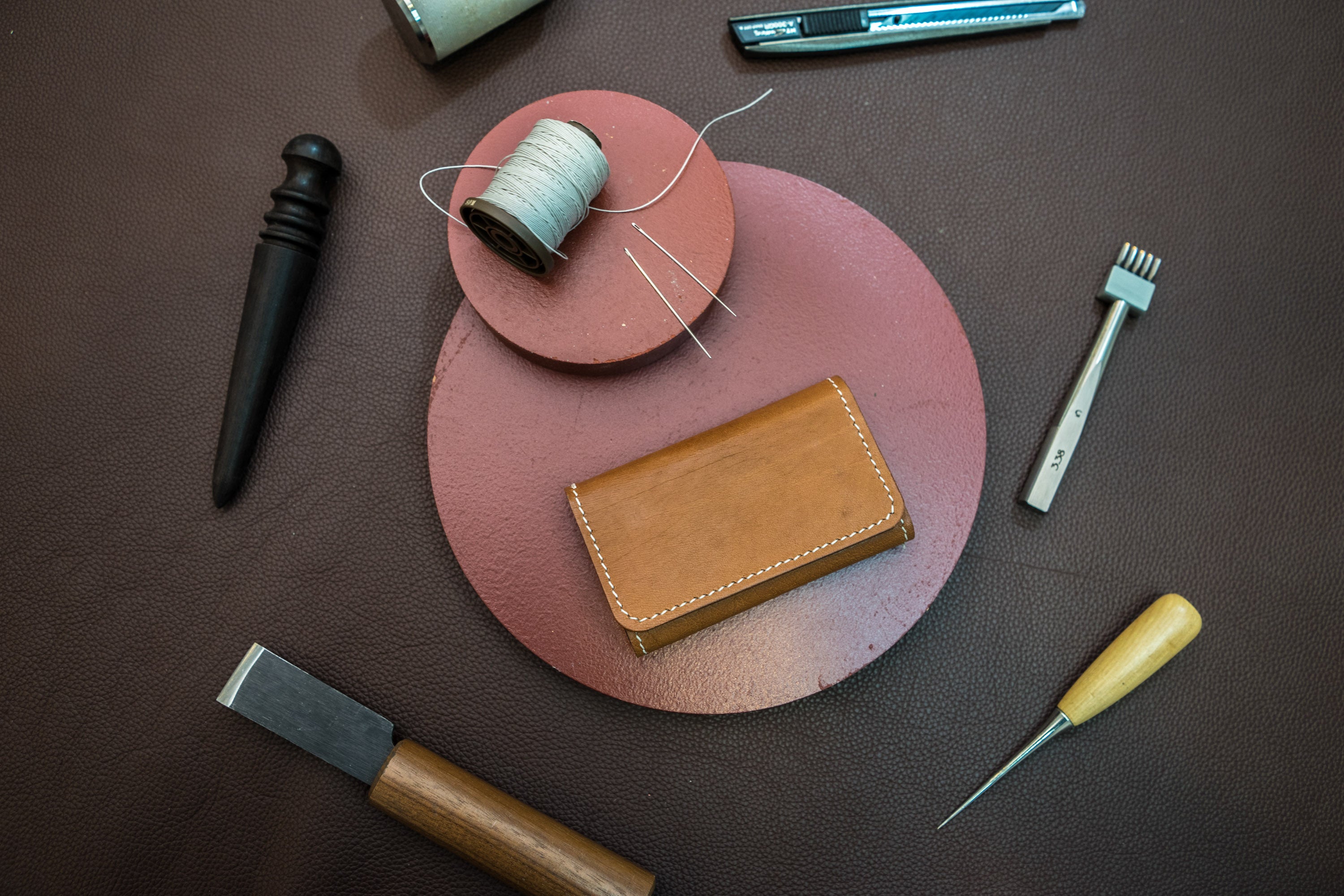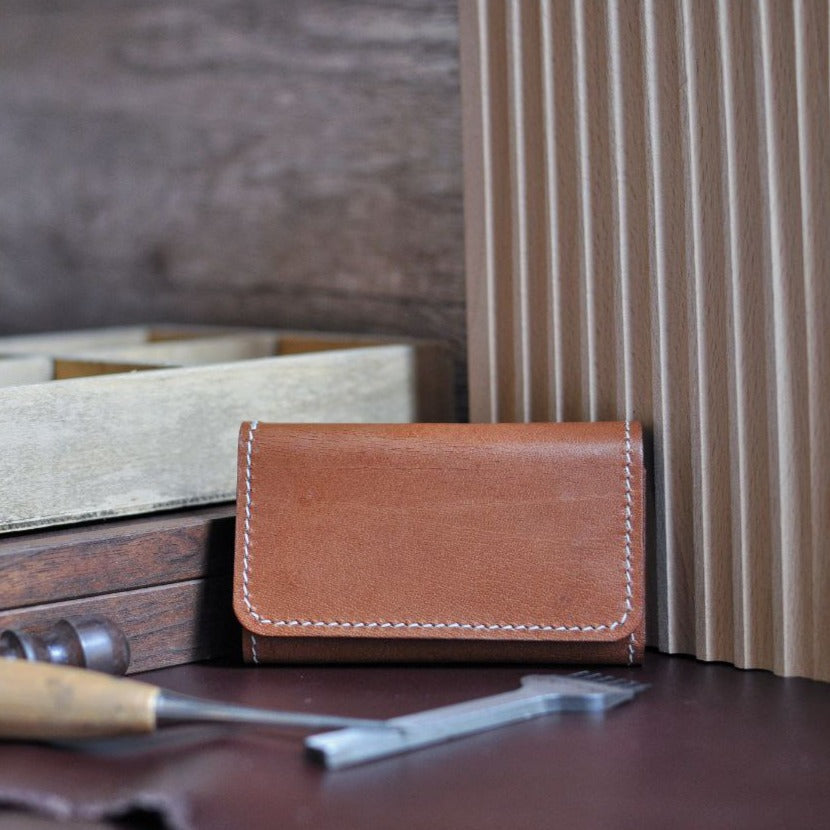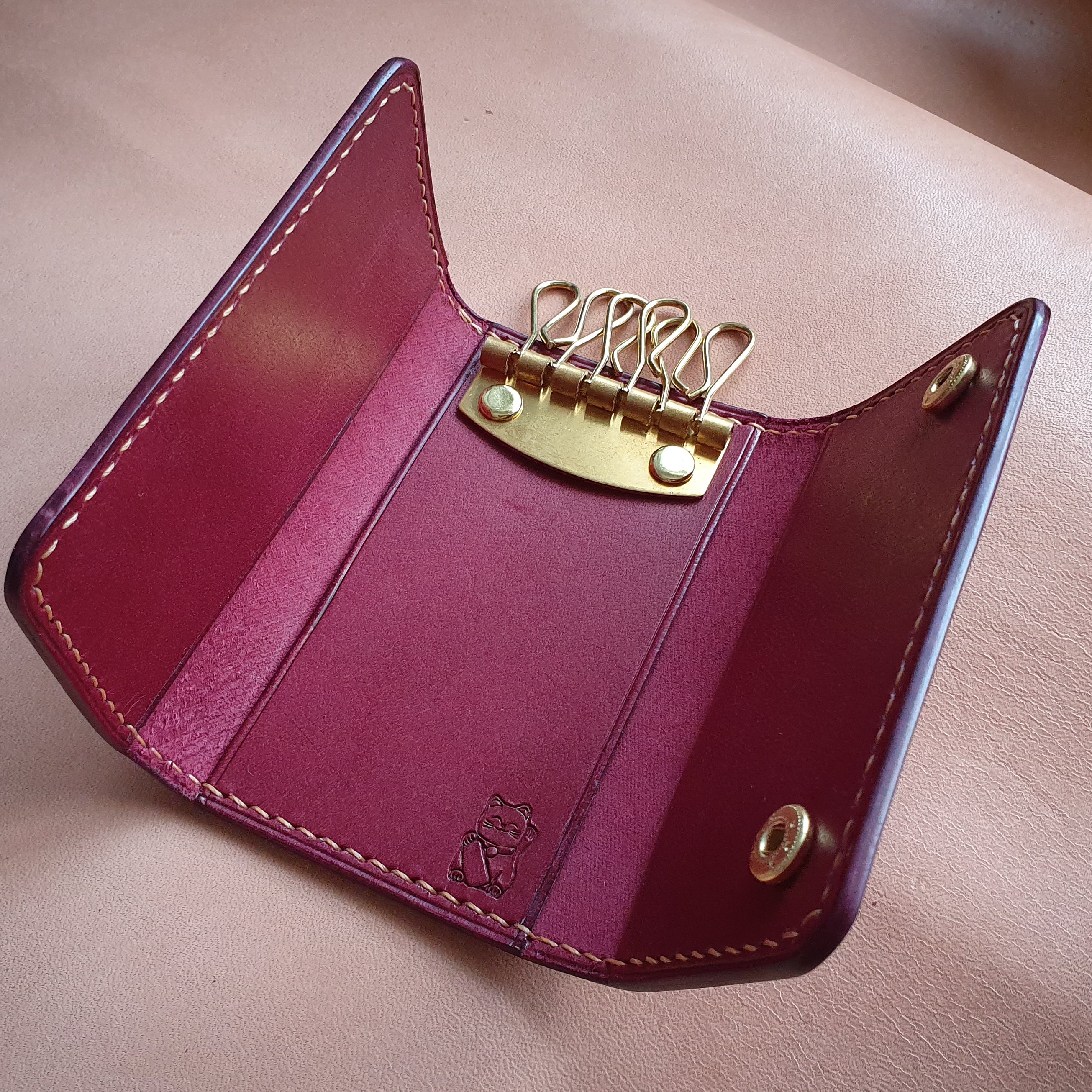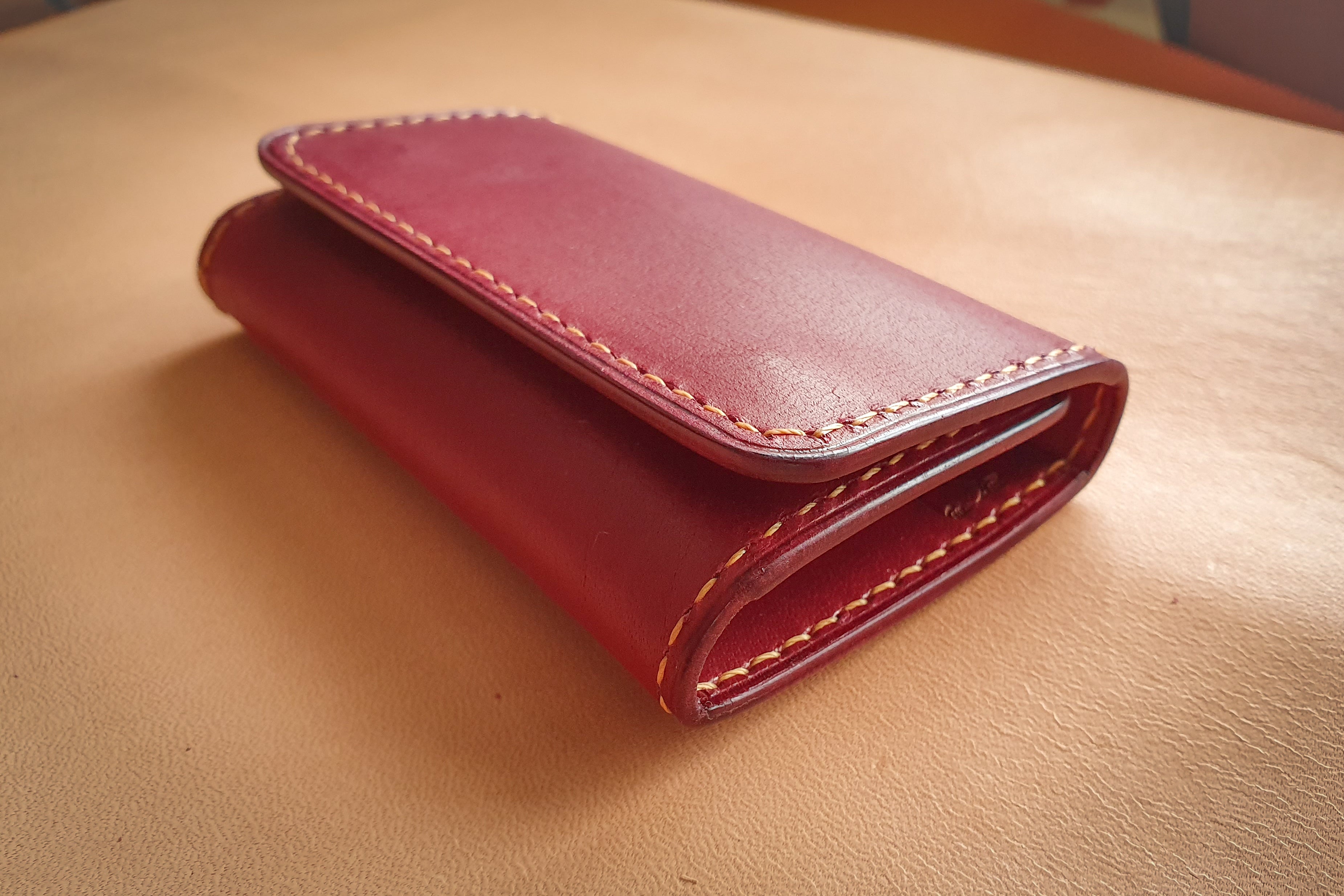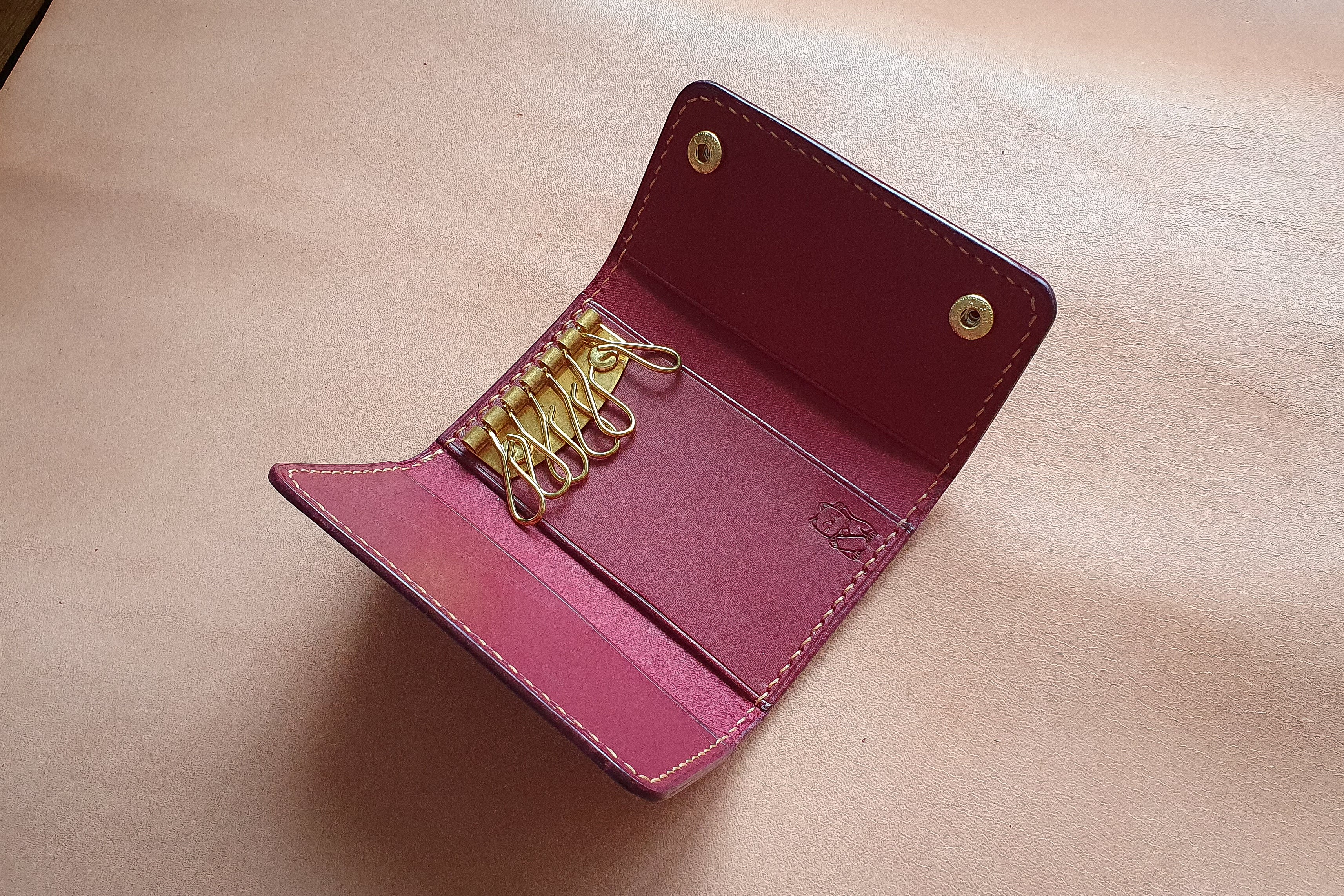 Key Pouch Workshop
---
Craft a leather Key Pouch for loved ones or yourself.
Ideal for storing your keys. Toss them in your bag as this prevent keys from scratching other items in your bag.
Personalise your work by debossing or hot-stamping initials, names, words, dates or even phrases. 
All tools and materials will be provided. At the end of the 3 hours workshop, participant gets to bring home their own creations.
You will learn:  
Basic knowledge of leather
Types of basic leather crafting tools
Scoring, Cutting and Gluing of leather
Saddle stitching 
Edge Finishing & Burnishing
Cleaning and caring of leather 
Workshop Requirement: 

No prior knowledge needed.
Age: 12 and above. 
Key pouch: 10.5cm x 6.5cm x 2cm
Please select the date and timeslot below.
If the calendar doesn't load, please refresh the page.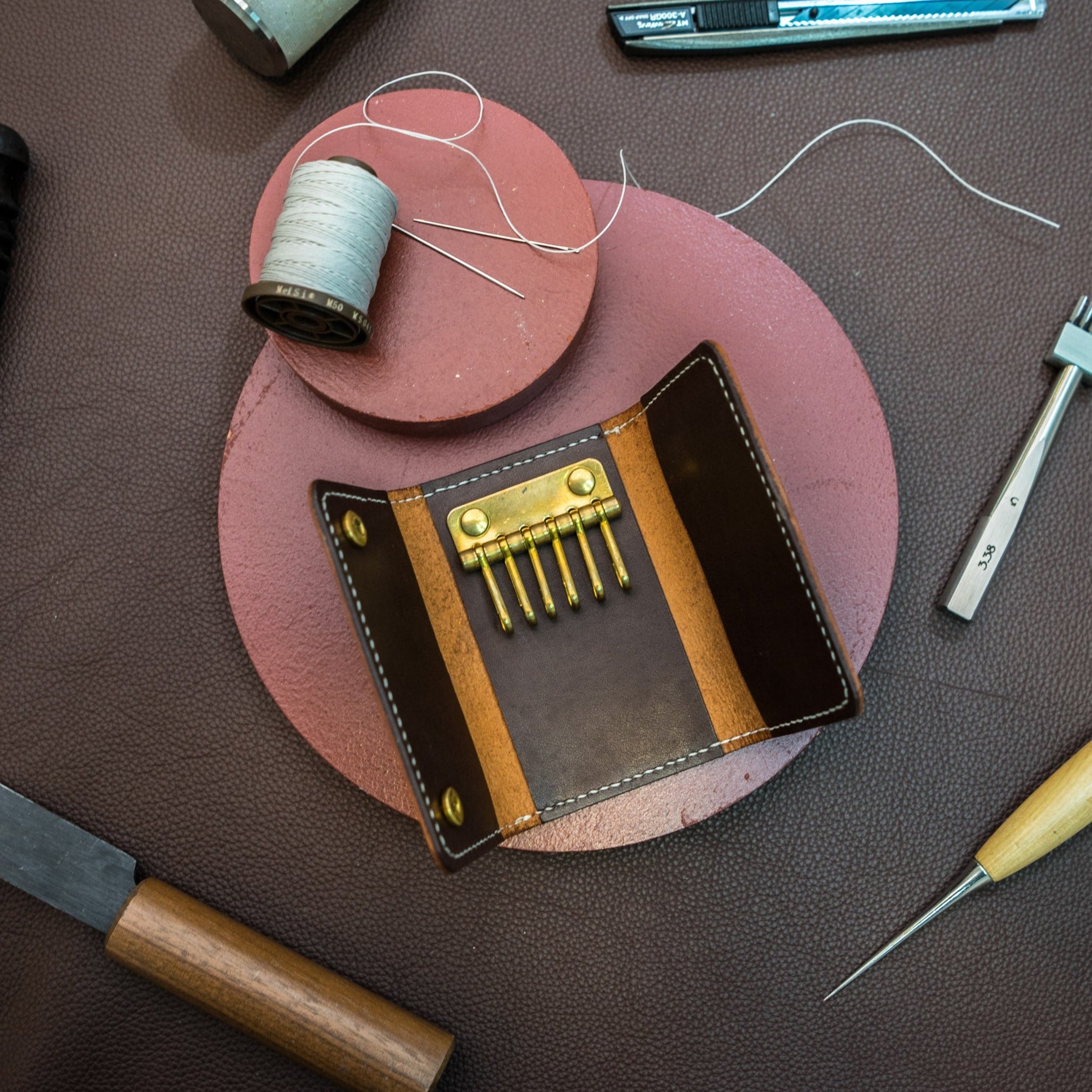 Your Personal Savoir-faire
Art of Leathercrafting
Get hands-on with leathercrafting tools and be guided by trained Craftsmen of Crafune.
Make It Uniquely Yours
We provide hotstamping of name, initials or debossing of icons for almost all our workshops.
We know you like options.
At Crafune, we bring in new range of colours frequently.
You can choose from our selection of colours and match it with your style.
Vegetable-Tanned Leather
This leather naturally develops a beautiful patina as it ages over time, With daily use of the leather product, the colour and texture can grow to achieve its own uniqueness and withstand the test of time.
Using a Vegetable-Tanned Leather product is also an experience by itself.
Before
After
Compare
Can't decide which workshop to go for?
Use the comparison table below to assist you.
Dimensions
Card Sleeves: 10.5cm x 6.5cm,
Coin Pouch: 8cm per side
Keychain: 2cm x 7cm
Cardholder: 10.5cm x 7.5cm
ID cardholder: 7cm x 11.5cm
What can it fit?
Cash, Cards, Coins and Keys
Things to take note:
Workshop Requirement: 
No prior knowledge needed. Age: 12 and above. 

Terms and Conditions:
Each guest is entitled to one seat at the workshop, any additional guest will have to pay for a seat.
Leather colour selection may varies through out the year.
A Part of Nature
We use ethically-sourced real leather for our workshops. As much as we avoid irregularities such as scratches, blemishes and scars, they may still be present on certain parts of the leather pieces. This is normal on real leather products and should not be considered a defect.
FAQ
If you have questions or interested in group booking, we are happy to assist you.
Average answer time: 24h for emails
Contact Us
Do I need to book a slot for the workshop or I can walk-in for workshop?

Booking is required for our workshops as we have to prepare the materials and ensure that there are seats available for you. 
If I book 2 different workshops for 2 participants, will we be seated together?

Yes, we will allocated the both of you to be seated together. We hoped that you get to enjoy the workshop experiences with your loved ones.
Can 2 or more participants share 1 workshop booking?

Yes, the additional participant just have to pay for the hourly charges for that additional seat. 
If you have questions or interested in group booking, we are happy to assist you.
Average answer time: 24h for emails
Contact Us